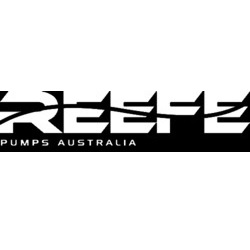 Square Black Statue Pond 300mm Deep [200L]
$297.00
RRP $297.05
SAVE $0.05 (0%)
---
---
Square Feature Pond made from Polyethlene, with a 20 year guarantee. Not self-supporting, must be installed into the ground or with a surrounding border support.
Dimensions: 840mm square edge to edge, depth of 300mm.
40mm edge rim
Capacity of 200 litres
More About Statue Ponds
Statue ponds are suited to be used as fish ponds or water reservoirs for waterfalls and statues. Made out of poly, they need to be installed in the ground or supported on all sides above the ground. Aqua Gardening is a Brisbane Retail Store which orders statue ponds on request for customers. They are generally sent or picked up from the store within one business day.
Guide to Installing Statue Ponds
We suggest a maximum of 100kg evenly spread load on the pond base. Point loads must be supported from underneath.
Please ensure:
1. The pond must be on a flat, level base
2. For heavy features 40kg + it must be a concrete base (remember to allow for the weight of the water)
3. The sides of the pond must be supported either with concrete, sand or a timber framework.
4. For features such as large pots there must be a support directly underneath the pot
5. We recommend Low Voltage pond pumps for enhanced safety and easier installation as the plugs are smaller
6. It is the installers responsibilty to ensure the installation is safe & secure
Shipping Calculator
Enter the quantity of product and your suburb name to calculate shipping costs.

This calculator will show you the delivery charges for this product only.


Free Shipping Eligibility
---
Aqua Gardening offers free shipping on most orders above $249 that are not bulky items. Once you place all the items you wish to buy in the cart, the combined shipping price will be shown in the cart, including Free Shipping if you are eligible. For full details please see our free shipping eligibility here.
---

Delivery Information
---
Back Order products

These are products we usually carry in stock but are temporary out of stock. These products will be back in stock within a few days. We can send you an email notification when they are back in stock if you click on the "Notify me when back in stock" link. See the full details here.
---
Special Order products

These are products that we do not regularly stock. These products will be ordered specially for you, or dispatched directly to you from our supplier. See the full details here.
---
Online Only products

These are products that are in stock in a different warehouse and can't be picked up with the Click & Collect option. If you wish to collect these products from our Brisbane showroom, you can enter our address as the delivery address. Shipping costs may apply. See the full details here.
---
Click & Collect Only products

These products can only be collected from our Brisbane showroom as we can not ship them. If you place any of these products in your cart, you will only see the Click & Collect option at the checkout.
---
Fast Dispatch products

These are products that we have in stock in our Brisbane showroom, and they are available for immediate Click & Collect or Shipping. Keep in mind that if you have a product which is not listed as a Fast Dispatch product in your cart, there might be a delay on your order. See the full details here.
---
---
Warranty
---
1 Year (Replacement Warranty - Store warranty, this product needs to be returned to Aqua Gardening for testing and replacement. )
---
Returns
---
60 Day Returns
- We will provide a refund, exchange or store credit where you have decided you no longer want the product and it is in new, unopened condition.
More details.